John Deere PARTS CATALOG PC-4215 2755, 2855N Tractors JANUARY 1987 (USED)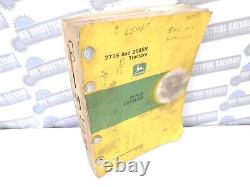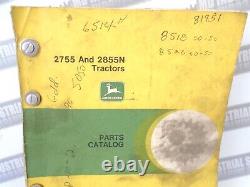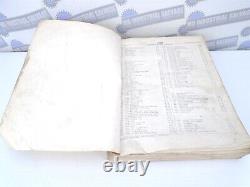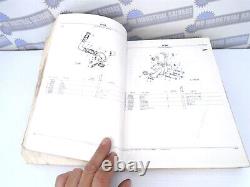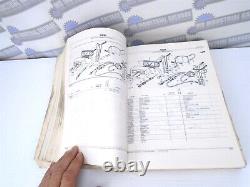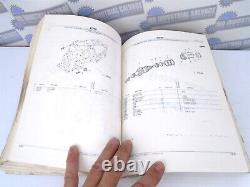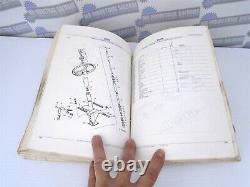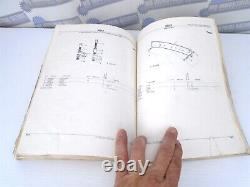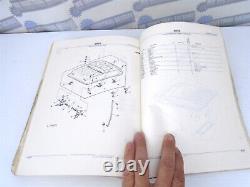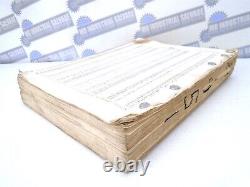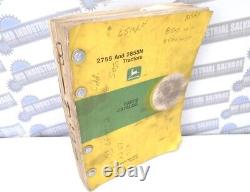 For 2755, 2855N Tractors MPN: PC-4215 Date: January 1987. This manual is in fair condition.
The interior pages, pictures and schematics are in decent condition. Cover has some writing, tears, scratches and stains on it, but is in fair condition. Cover and pages have worn corners and edges.
The exterior and interior of the manual has thumb and fingerprints from being handled by a mechanic, SEE PICTURES. John Deere - PARTS CATALOG PC-4215 - 2755, 2855N Tractors - JANUARY 1987 (USED). Whether it's factories, machine shops, distributors, or stores that are moving, updating, or closing, we're here to help.
Often, businesses no longer have a use for the items we acquire, and these valuable resources sit idly in maintenance departments or storage rooms. Most of these inventories are brand new and still in their original packaging. Occasionally, you may find used items on our listings, typically from parts shelves serving as backups, and have been fully tested, when possible. While some original packaging may show signs of wear, such as writing, shelf wear, tears, or stains, rest assured that the product inside is in new condition unless explicitly marked as used. We offer these items at significantly discounted prices compared to wholesale and retail rates.
We stand behind the quality of our parts and supplies. We guarantee that they are new and in good working condition unless otherwise stated.
If an item is labeled as used, it was set aside in our parts area as a reliable spare, ready for use. Act now and discover incredible deals on premium industrial supplies. Our inventory is ever changing and we honestly.
Know what we have coming around the corner. You may choose at check out. For a quote please message us and provide us your.
Whether it's a business or residence. If a business does it have a fork lift or dock. Millersville MD off of Veterans HWY for most items, and in our storage warehouse in West Baltimore for our larger heavier items. Once the sale is complete we will certainly give you our exact address for local pick-up purposes but, it needs to be scheduled. If for any reason you are unhappy with your. Md Industrial Salvage is a different type of recycling company. And surrounding areas since 1996. After starting out rescuing fireplace mantles and cast iron door locks from construction dumpsters, we have opened our eyes to may types of waste that are often over looked and fall through the cracks. Our focus is, and always will be vintage items of the highest quality. But with our eyes now open we put a lot of effort in bringing you high end industrial and electrical parts as well.
All our items are salvaged and are for the most part American Made. One week we could be in an old School or Brewery, the next week a Factory, and the following week and Shipyard or Power plant, you just never know. Also, one day we may be removing Vintage lighting, the next day Signs and Vintage blueprints and the following day cleaning out a machine shop or high end parts room.
Also, check out sister sites, mdarchitecturalrescue. If your looking for things of a more a collectible nature visit the store by CLICKING HERE!
If you're looking for some unique or interesting glass items. You can visit the store by CLICKING HERE!

---